Hey everyone!

Again, if you read my journals on a consistent basis, I will have a piece featured in the Kickstarter project, Anime Angels. It's very very close to it's goal (only a few hundred) so lets get in there and support it! Here is a preview of the piece I will have in the book:





You can see the kickstarter page, HERE.

Also, I was asked to submit a work to a smaller project here on DA! You can see info on it HERE and here is a preview of my image in that book as well!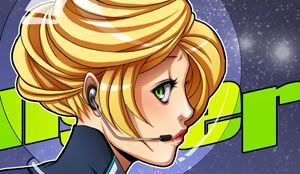 Besides that, just been busy working on this or that. I'm happy to say that I submitted my wedding invitation design on Etsy and I got my first customer the other day! I hope to get more in the upcoming months b/c any money is good money right now. XD



My Original Characters (fanart welcome)

Maledonna
Amarante Aziza Carmesina Deniz
Eudora Fantisma Giselle
Itza Judith Kuzu
Lidiya Olive Moira Ume

Others
Vespa Stella
Lilith, Seraphim & Magdalene
Lily